North Myrtle Beach Vacation Condos - Oceanfront Vacations

North Myrtle Beach oceanfront vacation condo rental planning is much easier with the help of
North Shore Realty
, the first place to start planning your Myrtle Beach family vacation.
North Shore Realty
in North Myrtle Beach, South Carolina is a well known, small family owned company specializing in North Myrtle Beach condo vacation rentals and North Myrtle Beach & Myrtle Beach real estate sales. We have been renting and selling North Myrtle Beach oceanfront vacation condos and vacation rental homes for over 35 years. Our oceanfront vacation rentals are located in the Windy Hill, Crescent Beach and Ocean Drive sections of North Myrtle Beach. We stay small so we can take care of our guest and owners properly! North Myrtle Beach Condos are our specialty and we know our units! We are one of the few small, professional companies left in North Myrtle Beach.

Our North Myrtle Beach oceanfront vacation rental condos are all privately owned. They all reflect the taste of the homeowner and are enjoyed by many repeat customers. Oceanfront vacation rentals in North Myrtle Beach have become a tradition for many families as they come back year after year to enjoy their family vacation with us.

Take some time and
look
at
North
Shore Realty's,North Myrtle Beach
vacation condo rentals then either email us, search and book vacation rentals online or call

800-458-5387

.
Call us to find out which vacation condos are renting daily!
North Myrtle Beach vacation rentals on the Grand Strand offer a variety of privately owned, professional managed prime oceanfront vacations rentals in the Ocean Drive, Crescent Beach and Windy Hill sections of North Myrtle Beach. These areas of North Myrtle Beach are very family friendly which allows you and your family to relax and enjoy your North Myrtle Beach oceanfront vacation. Our oceanfront vacation condo rentals are fully equipped for your beach vacation. Oceanfront vacation condos include a fully equipped kitchen, washer and dryer, cable television and nicely decorated interiors. North Shore oceanfront vacation condo rentals supply linens, towels and departure cleaning for your vacation at no extra cost to you. Each of our
North Myrtle Beach
Condo oceanfront vacation rentals has at least one swimming pool. Other condo amenities include a lazy rivers, kiddie pools, hot tubs, restaurants and exercise rooms. All vacation rentals are located on the oceanfront and just a few steps away from the sandy beach and the Atlantic Ocean.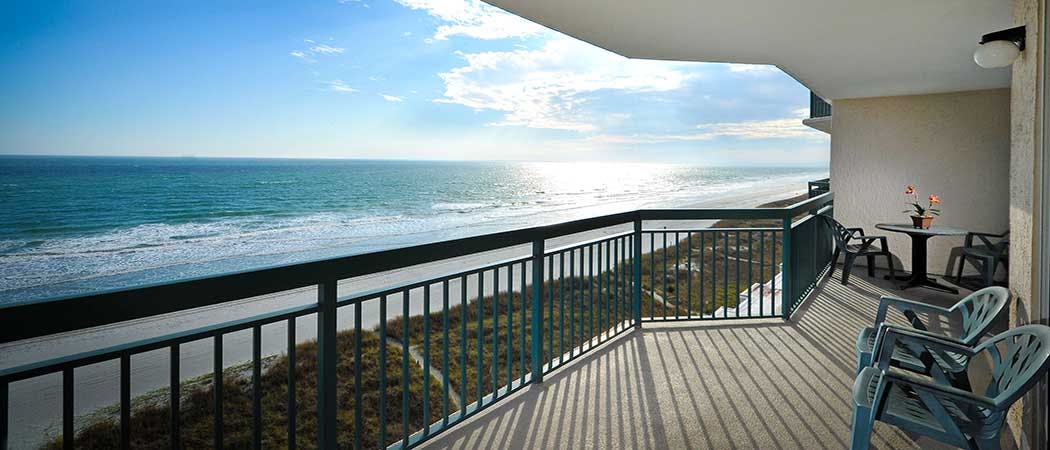 North Shore Realty specializes in making your oceanfront vacation
in North Myrtle Beach, SC restful & enjoyable.